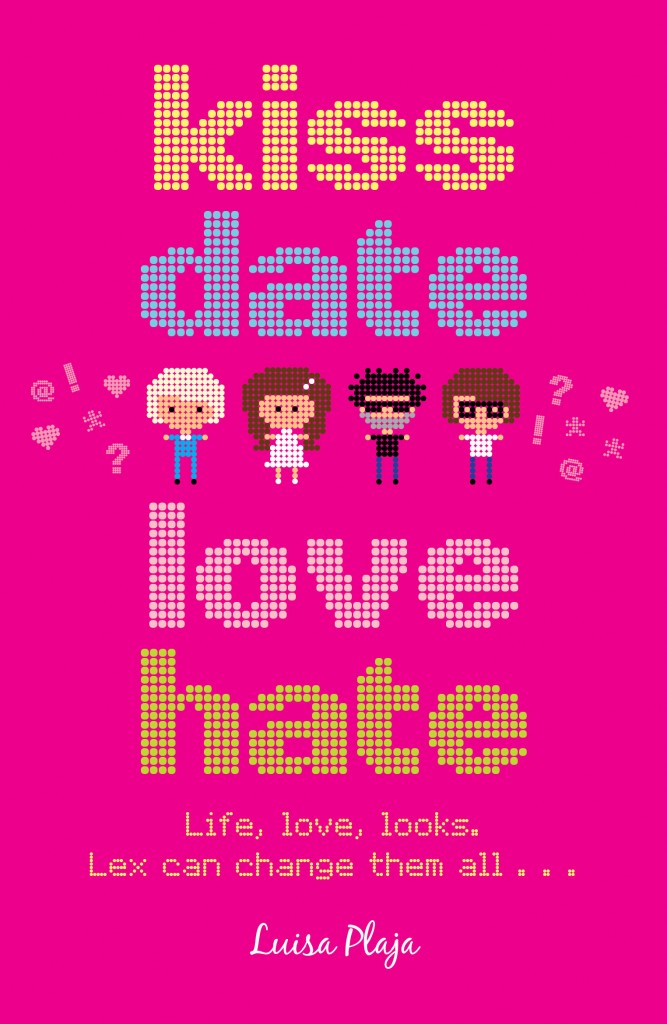 Announcing the cover for my next novel, Kiss Date Love Hate!
Kiss Date Love Hate is the story of a girl who creates profiles for her friends on a computer game, making some wishful-thinking changes to their 'love', 'life' and 'looks' settings, and finds that these changes have come true in real life…
With Lex now in control of her friends' crushes, what could possibly go wrong?
Kiss Date Love Hate will be published by Random House Children's Books and available from February 2012. You can pre-order from all bookshops including Amazon, Waterstone's and Guardian Bookshop.